CUSTOM FENCE POST EDGING, STONE IRRIGATION DITCH, BED INSTALL + MULCH
NATURAL AREA PRIVACY SCREEN WITH NATIVE PLANTS AND 12' WHITE PINE INSTALL
BACKYARD HARDSCAPING, IRRIGATION DITCH, AND RETAINING WALL INSTALL
Before:
CLEANUP, STONE EXCAVATION FOR IRRIGATION DITCH, AND NATIVE PLANT INSTALL.
Before: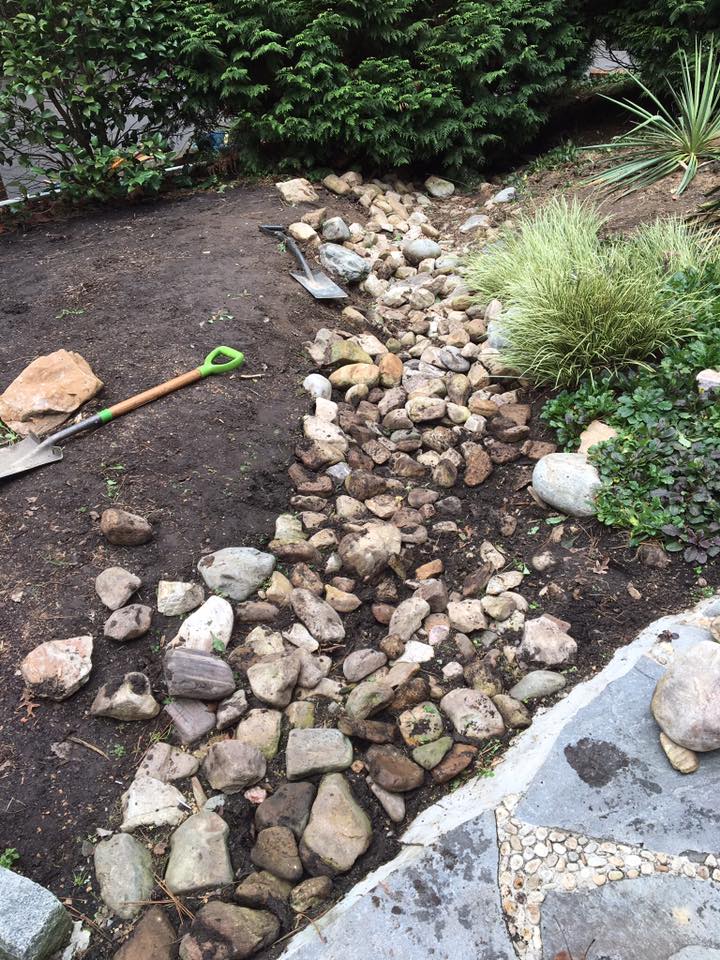 CUSTOM KEYHOLE VEGETABLE GARDEN STAINED WITH FOOD SAFE TUNG OIL
BACKYARD MOSQUITO REPELLANT PLANT INSTALL AND HERB GARDEN. BED EDGING/ PREP, AND MULCHING
Before:
FRONT BED PREP, EDGING, AND MULCHING. NATIVE PLANT INSTALLATION AND FLAGSTONE WALKWAY IN BACKYARD FROM CAR PORT TO BACK PORCH.
Before:
BACKYARD BED PREP, COBBLESTONE/FLAGSTONE, NATIVE PLANT INSTALL + MULCHING.
Before:
BED, PLANT, MULCH INSTALL. NATIVE WATER GARDEN INSTALL IN LOW POINT OF YARD AND COBBLESTONE WALKWAY.
NATIVE SHRUBS AND GROUND COVER FOR HILLSIDE, COBBLESTONE EDGING, AND MULCH
Before:
NATIVE PLANT SHADE GARDEN AND BED INSTALL + MULCH
Before: